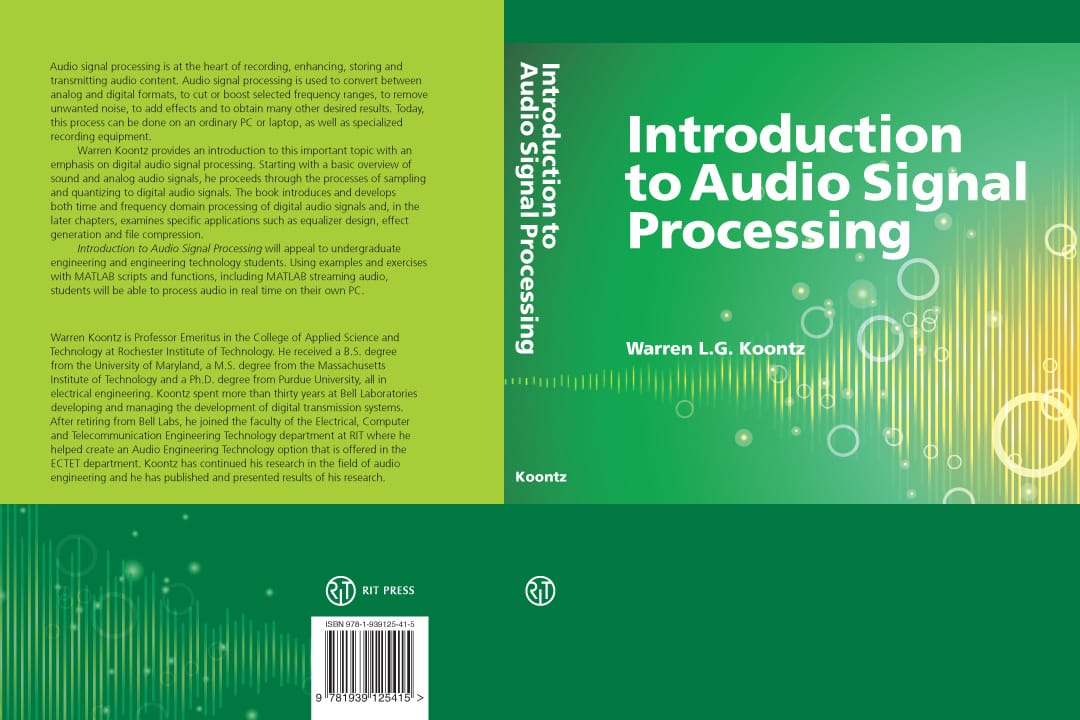 My new textbook, "Introduction to Audio Signal Processing", is now available from RIT Press and elsewhere (e.g., Amazon). Here is a link to more information: ​
www.rit.edu/press/introduction-audio-signal-processing
.
An associated set of MATLAB scripts used for figures and examples is available for download
here
. Some of the audio streaming scripts refer to large audio files that I have omitted here to save space. You can easily add your own files and update the scripts accordingly. The smaller files are included in the audio files folder.